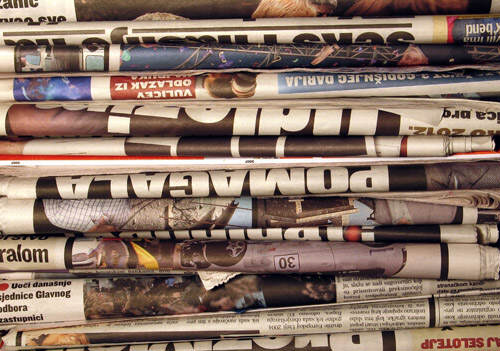 Throughout the week, two managers have been closely linked with a job at Aston Villa, while at the same time Sherwood remains as Aston Villa boss! What has been pointed out is that these managerial links may stem from the reason that the Villa board have not backed Sherwood publicly, something that has often happened during a poor run of form. But I still believe in the report two weeks ago, that Sherwood has two games to save his job. All will be made clear after this weekend. 
David Moyes has been strongly linked, I'm not going to talk too much about Moyes, but just wanted to point out that David Moyes has recently stated in an interview that he'd like to stay with Real Sociedad. He claimed that he had received offers during the summer but has since decided to stay put with the struggling La Liga side. 
"During the pre-season I had contact with clubs, which is normal, because they know my statistics, but my intention is to stay here at La Real, I'm not thinking about anything else. 

"You saw the hard work and determination the players put in, how they fought. I'm very happy with that and I want to stay, there are no doubts in my mind." – David Moyes
But if Sherwood was sacked, I highly doubt that Villa would struggle to attract Moyes to club with many Real Sociedad supporters not happy with Moyes after chanting 'Go Home' at their last game. 
The name that shocked me the most was Swansea boss Gary Monk. It's a very ambitious target, but why would Monk want to join Villa? He is adored at Swansea and has been able to have some freedom in the transfer market. Swansea's team is arguably better than ours at the moment. But nothing is impossible. Ironically, if the two game report appears to be true. Monk's Swansea could cost Sherwood the Villa job. Apparently Villa would have to pay a compensation of £3 million after Monk recently signed a new contract with the club over the summer.
I didn't want to go into too much detail, because I believe it's a bit pointless to talk managers, at a time when we still have our current manager in charge! I decided to continue to support Sherwood last week. I was angry during the International Break, but I believed that a two-game policy was fair. A defeat to Chelsea is no surprise, they are a decent team. But the game against Swansea is a must-win, not just for Sherwood's sake. But for the clubs sake, Newcastle's recent victory over Norwich does scare me a bit. I just hope that Newcastle don't pick up form any time soon.