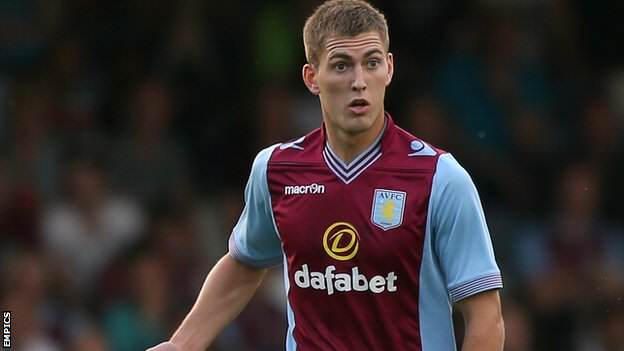 One of my favourite Aston Villa players, Gary Gardner has returned to match fitness and is pushing for a start for Aston Villa after impressing in training. Ever since I started supporting Aston Villa, I have been hearing the name 'Gary Gardner' for a very long time. The talented player has been limited in game time, but during the McLeish era he impressed while he was able to stay fit. That has been the tale of Gardner, a superb player if he can maintain his fitness. After healing from an ankle injury obtained during pre-season, Gardner could add much needed stability to Villa's midfield. Gardner normally sits a little deeper in midfielder, but unlike our current midfielders, Gardner is a great freekick taker, and can take corners as well. Best of all, he can score long-range goals!
"He's shown me what a fantastic footballer he is since he's re-joined the group (in training) and he's got every chance of featuring," said Sherwood.
Gardner was given a new contract in August as Sherwood highly rates the English midfielder. Gardner played on loan at Brighton and Nottingham Forest last season where he scored 4 goals in 18 games for Forest. Gardner will most likely compete with Veretout, Gana and Westwood for a place in midfield. It appears he will be given a chance the minute the physio's and medical staff are confident that Gardner will not pick up another injury.
"I want to come back into a winning team," Gardner said.
"I wouldn't want anyone to do bad, I want the team to do well.
"The talent here is very high. It's just not going our way at the minute.