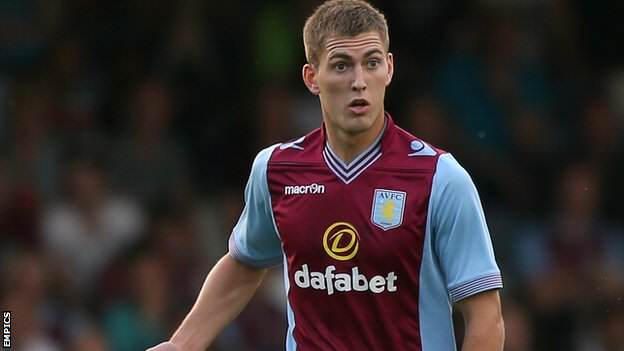 There is still a chance for Gary Gardner to receive a new contract before the end of the season. The 21-year old midfielder is currently on loan at Sheffield Wednesday and has made 3 appearances. Paul Lambert has admitted that he is keeping an eye out for Gardner and if Gardner can make a few appearances for the first team before the end of the season, there is a good chance he'll be offered a new contract.
Gary Gardner's career has been hampered with injuries and has been limited to 5 starts and 13 substitute appearances for Villa. Most of those appearances have been under Alex McLeish with Lambert only offered two substitute appearances for Gardner, at the start and end of the previous season against West Ham and Wigan.
"There's still a chance yes, but it's hard for me to judge him when I haven't seem much of him due to his injuries.

"He's had injuries where it's been long term, with his cruciate then his back.

"The thing about Gary is he's a really good kid, really nice guy and a really top lad that wants to do well. We have to keep looking at him over the next few months.

"There is scope for something. I'm not dismissing it. I just need to see the progress that he makes when he's out playing.

"He's been really unfortunate with injuries. But I'm not dismissing anything at all. We have to see more of him performing at a level where we think he can make an impact here. We'll keep a close eye on him while he's out on loan." – Paul Lambert
Gardner will be returning from his loan in a week time, he'll then have roughly 10 games to make an impression on the manager. Can he do it? Maybe, I reckon he'll get the nod ahead of Sylla who has endured a terrible season. El Ahmadi rarely finishes a game so Gardner will probably come in for El Ahmadi. Do I want Gardner to succeed? Definitely, there's been a lot of hype over the years in regards to Gardner and now is his chance to justify the hype. I reckon he played well under McLeish, but he needs to play really well under Lambert right now! If Gardner does become a free agent, I'm sure there'd be plenty of teams interested in his services.