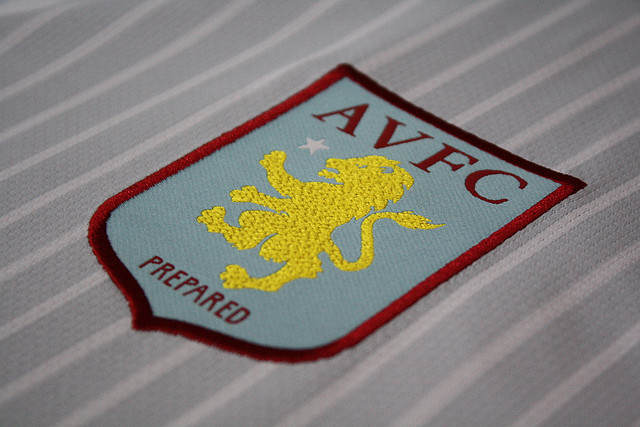 Submitted by: MarkDrapernumber8
This is the first post I've offered up so be kind.
Up until recently I considered myself to be a very positive poster on this blog, I've been using it since Lambert arrived and breathed new life into AVFC. I defended his appointment and signings, his talk of a 3 year plan, the budget constraints he is under and so on and so forth. We've all heard it now a million and one times.
The main reason I posted is to vent, my positivity is slowly seeping away. I ask myself and fellow villans, Where are we actually headed???
It's a scary thought but relegation this season could possibly be more likely than last, and even scarier that even with the new lads we look a worse team than last season. From January to the end of the last season we looked like and statiscally were a top 7 european placed team. We fought, played good football along the ground, put 100% into everything we did, all the lads were in tune with each other, the noise at Villa Park was deafening, we had acquried arguably the futures brightest striker and picked up other lower league players on the cheap who looked the business. There was a "buzz" all around the place at Villa-as our new man PL, guiding us to glory again-said on numerous media occasions. And he was right. It felt different, it felt positive.
Fast forward to now and things (the way I see it anyway) seem to have sort of fizzled out a bit (not completely mind, but close). We just don't look the same team. Have we changed too much too quickly? Have we made the right changes? Are our players good enough? Are we a one man team? Are we now too one dimensional? and most importantly, Do we have the right man in charge of our Villa? Key questions I'm asking myself every week, even after we bloody win.
Looking back over the games we've won, Arsenal, Man City and Norwich, we were completely outplayed in all of them, even against Norwich for god's sake. Yes, worldbeaters Norwich City. Last season even when we were playing badly we wanted to play our way and bring the game to the opposition. Now we sit back let the other team play pass after pass and try to hit them on the counter, every bloody game, even at home. Something isn't right.
So what's changed? Why this new system? (which doesn't really work) Why does Lambert never change it up, ever? Is Lambert tactically naive?
A few glaring differences this season for me are;
1. Our midfield looks non-existent, hard workers no doubt but lightweight. Delph is a grafter and has good ability but he is no Yaya Toure (I hate comparisons but sometimes they have to be made), he gives the ball away far too often, fouls a lot and doesn't really look up enough for me. KEA who I have defended time and again, finally, I concede, doesn't really look good enough for this league. He is excellent at breaking up play and chasing the ball around a triangle piggy-in-the-middle style but doesn't offer much else. Westwood and Sylla who I rate highly need game time together and, imo, should be in there no arguments with Bacuna if we are playing a 3.
2. We're a one dimensional counter attacking team. This season as I mentioned a little above, we don't enforce or control games to our tempo like we did or at least tried to last season. We sit and wait, play a deep defensive line (which is madness with our defensive record) and then try to hit teams on the break. Much too predictable. This or we 'play to the big man' up front. Why the hell are we playing to the big man? It's ludicrous. We have a technical, young and very quick (up front anyway) team. We shouldn't have to rely on 50/50 balls up to Kozak or Benteke to either hold up or flick on for gabby and weimann all day, it's boring and more often than not doesn't work. It's the MON/Heskey days all over again when Kozak is on the field. Both Benteke and Kozak are good with the ball at their feet, yes, they're tall and big and strong but we can play the ball into their feet and have much more penetration, but we don't, it's infuriating to watch at times.
3. No flair player. One thing we're missing (more than a DM) is someone who plays through balls, proper through balls which slice defences open. Our midfield play sideways passes so much it makes Ray Wilkins look like Iniesta. There is no invention, no imagination, noone who wants to pick it up and play that ball or run at the opposition so that Benteke Gabby and Weimann are confident enough to burst into space and know they'll receive that killer pass. We need an in form N'Zogbia back, badly, for the moment at least.
4. Wise investment? Our budget constraints and lack of cash is no secret, we have an owner who seems completely uninterested and who has lost all ambition for this, his current business venture. But, Lambert has had money, he spent very well last season in my opinion but this year could have been so much better. Okore and Helenius I was and still am really excited about. Although Bacuna looks the part, the others including Bacuna, didn't really make me jump for joy. Okore and Helenius plus two other 7-8mil players, one in the DM role and the other an AM and we could be bloody good right now I tell you. It seems Lambert has bought for the sake of buying, maybe a little harsh.
5. Change please!!! Okore is injured so we'll leave that. Helenius and Tonev need to have a run in the team, desperately. They both look quality and need to find their feet, I have no worries they can adjust to the PL. Helenius and Benteke up front would be pure gold so why we don't do it I haven't got a clue. Maybe Lambert knows this (Real were snooping after Helenius for their B-Team) if Benteke goes in Jan and we already had an on fire Helenius as well maybe a little fear that we'll lose both? I don't know but they should be playing together. Why not a 442 or 4411, play bacuna on the right, tonev on the left with any combination of Gabby/Benteke/Helenius/Kozak/Weimann upfront with Westy and Sylla in the holding roles. Kozak does need more time, it's too early to judge him, it's unfair to critisise a player who is receiving everything at shoulder height or above. Why did we buy Bowery? I don't have much to comment on Luna, he fills in and does his job, weak defensively like Bennett and good going forward like Bennett, swings and roundabouts. My main point here is what is the harm in changing something up, we aren't playing very well and the same excuses after every loss is tiring.
To wrap up, I'm a very confused Villa fan right now and have been for a while. I don't really know where we are headed at the moment, there seems a big lack of direction and ideas all of a sudden. On the field there is nothing with any spark and I suggest that maybe this is because our manager has lost his own ideas, invention, motivation and spark.
The 3 year plan is approaching the half way mark and we have made extremely slow progress and as I said we could end up going the wrong way this season. I hope not but maybe it's what we need.
If we're scrapping around the relegation places at Christmas I think we'll need a new man in charge for the January window.
You're thoughts gents (and ladies?)
UTV