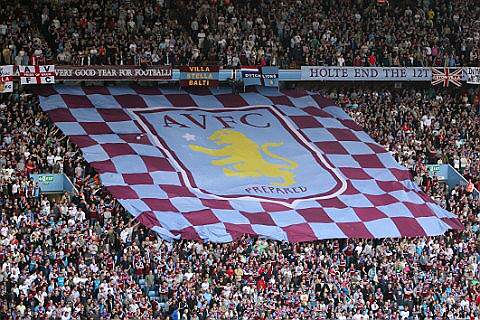 After Villa's defeat against Stoke there was a survey on Birmingham Mail which asked fans what was Villa's strongest team. Weirdly enough it was widely agreed on, the team I personally selected was exactly the team that had gained the most votes. So if most Villa fans can see it why can't Sherwood?
Guzan
Hutton-Richards-Clark-Amavi
Gana-Westwood
Traore-Gil-Grealish
Gestede
This is where I'll try my best to back Sherwood, even though this is, on paper the strongest team but that's based on individual performances. I'll start with Traore, yes he has played well whenever he has had the chance to play. But, he is still young and might not be the option when playing against world class defenders. Traore loves to beat his man, and doesn't necessarily pass enough. I think he'd be better off starting off the bench. In place, I'd like to see Ayew given a shot. He played well against Birmingham, and I thought it was a daft decision to drop Ayew after he started to pick up good form.
The midfield is another uncertainty. I think that Gana should play, he is experienced and has bag loads of energy. But who should partner him? I really want it to be Sanchez, he is excellent for Colombia but for some reason can't replicate that form for Villa. But Sanchez can play well for up 70 minutes, so it's an either or. Westwood has been poor so far this season but remains a favourite by Sherwood. Gary Gardner is coming back from injury, and scored a cracker during Villa's closed-off friendlies this past week. He could be the one that can make a real impact for Villa, but the game against Chelsea will come too soon for him. 
The defence, I entirely agree with. Clark is far better than Lescott and Bacuna has been rather poor. Plus I like the fact that Hutton likes to attack and whenever he plays, he is seen all over the pitch. He has been excellent, still can't believe he was held in exile for so long under Lambert!
So what do you think, do you agree that this is the best team on paper?