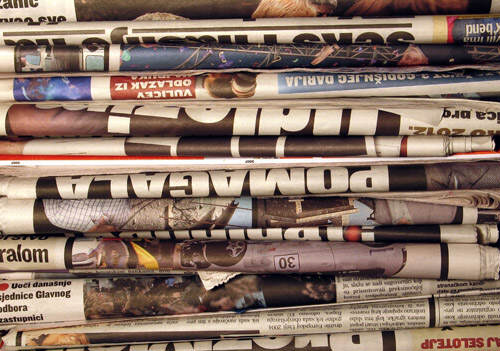 In today's media there is a lot of information regarding the transfer of Darren Bent. Crystal Palace are the latest club to be interested in the signing of Darren Bent and as reported earlier, terms have been agreed with the forward. Today information is being reported about a deal with Aston Villa. Crystal Palace are interested in taking Darren Bent on a season-long loan with the option of a purchase, IF Crystal Palace avoid relegation! Part of the deal is that Crystal Palace will pay all of Bent's £65,000 weekly wages.
This is a follow up to yesterday's reports and it will be interesting if Aston Villa accept this offer. In a way, Palace will pay the wages but the big question is, will they survive? Well, with Bent their chances certainly increase but right now I still think that they'll be relegated along with Hull City and Stoke.
Ryad Boudebouz is interested in a move to Aston Villa and is willing to snub a move to Inter Milan to secure a move to Aston Villa, that's the headline that Villa fans woke up to today. Apparently, Boudebouz is now waiting for an offer from Aston Villa and expects one in the coming days. Aston Villa need to match Inter's offer of £2.5 and that is a price tag that is affordable by the club.
Will this move happen? It's looking more and more likely but I'm still a bit skeptical that we need a new winger, N'Zogbia, Tonev, Albrighton, Agbonlahor and Weimann can all play out wide. Do we need to buy more? If you're interested in seeing some skills video of Boudebouz, the link below has a good video.
Lastly, manager Paul Lambert is still unsure who will play in defence against Arsenal and whether or not Tonev will feature. Lambert admit's that he is yet to decide a starting line-up and will not decide until after the International friendlies. Danish pair Helenius and Okore have not been selected, but Weimann (Austria), Guzan (USA), Tonev (Bulgaria), Benteke (Belgian), Vlaar (Holland) and Clark (Rep. Ireland) have all been called up for the respective international sides. Obviously there is a slight fear of injuries but currently only Okore and Tonev have failed to play a lot of pre-season football due to their injuries.
Yesterday, Sylla, Gardner and Albrighton all featured in U-21 Aston Villa's 3-0 loss to West Ham, it's unsure whether that game will influence Lambert's decision, but it's still an interesting piece of information.
"I'll wait and see, they have all got to go with their national teams and have to see how they all come back. Hopefully they'll all come back fit.

"With Jores, I'll decide later on in the week. He's not played much and it's a low count. He's not ready to go away.

"Tonev has speed but he has not played much at all, it was a big ask for him to come in on Saturday but I was delighted with his contribution.

"He is very gifted with both feet, he is only a young lad coming here and he's got to learn the culture as well. He's done fine."