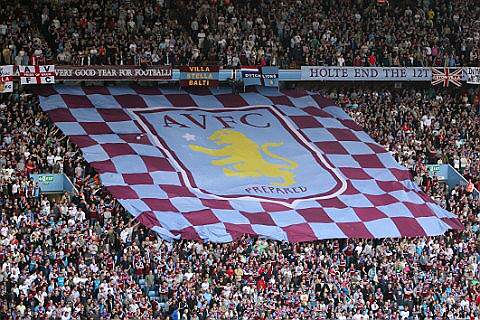 Submitted By: Terry Jones
Editted by: Adam2231
Well 4 days to go before we kick a ball in anger and things are looking good. But a certain ex-Villa player i;e Stan Collymore is only predicting a finish in 14th place. Now for me I am expecting us to finish above half way or even in top ten as long as Lambert can sell off the load of dead wood and bring in his other targets. The press seem to think there are quite a few Paul Lambert is looking at. So what are your predictions for this season?
I believe we can take at least a point against Arsenal, a win against Liverpool & Chelsea could go either way in my opinion. Collymore also predicts that the likes of West Brom, Newcastle & Everton to finish above us; does he really know what he is talking? I just can't see an Everton side managed by Martinez finishing in the top 10!
So come on lets have your views. I've said mine, and I am really optimistic for our great club this season. Benteke has carried us in the last few pre-season games and we could end up with a player who can be a forty-goal-a-season striker. All we need is the defence to play their part & Collymore,s predictions are out of the window.Predictions Please.