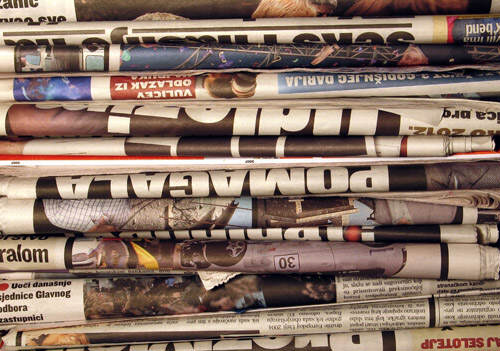 The big transfer rumour news surrounding Aston Villa today was that Villa are favourites to sign Stoke City keeper Asmir Begovic. According to the Sentinel Aston Villa are willing match Chelsea's offer for Begovic, offer a large wage package and first-team football incentive to Begovic. Sherwood is looking for a new first team keeper and hopes that he can sign Begovic. His family has been living in the Midlands area for 5 years now and are settled, plus he hopes to convince Begovic of Aston Villa's long term project over being Chelsea's number 2 keeper. It's rumoured that Begovic would cost between a range of £7-10 million. Begovic would be a tremendous signing for Aston Villa, he'd be an improvement over Guzan and Given and at age 28 he could play in goal for long-term. 
Jordan Cousins is linked against with Aston Villa, the young Charlton 21-year old midfield is high on Sherwood's wanted list as he is looking to fill in the gap of the now departed Tom Cleverly. Charlton are a little reluctant to sell their young prize asset but Sherwood could offer him first team football and a platform to build his career on. Cousins is described as strong, technically gifted and energetic midfielder who had very impressive stats on Prozone. Cousins could be a good squad addition to Aston Villa, as long as we aren't held hostage by a high transfer fee I see nothing wrong with bringing Cousins over.
In striker news, Aston Villa are looking at Ternana striker Felipe Avenatti who plays in the Serie B. The 22-year old striker has scored 10 goals this season for Ternana. Ternana could be looking to sell Avenatti since the club is suffering with some financial problems, but there is interest from Leeds United and now relegated Cagliari. I'm not interested in Avenatti, yes he could become a squad player but if he's linked with Leeds and a relegated side what hope does he have to break into the Villa team? He is of similar height to Kozak but reports say that he'd be backup to Benteke and Kozak. I also don't think this transfer will happen.
Lastly, Liverpool will still be interested in signing Christian Benteke despite signing Firmino for £29 million recently. Liverpool will look to bolster there attack and will most likely make a move for Benteke after selling Sterling. Liverpool are a little unsure of offering Villa the £32.5 million buy-out clause, but it's believed that Aston Villa will not lower their valuation of the Belgian. With reports going around stating that Benteke doesn't want to be here and wants to move, I'd be happy to take the £32.5 million and use that money to improve our team all around. So far, it seems as though little teams want to pay that fee. But as the weeks go by, some teams might get desperate.