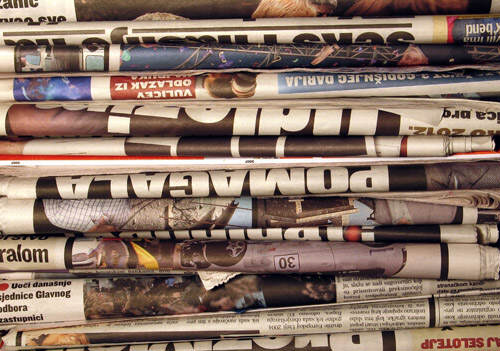 Tottenham, Everton and Aston Villa are all eyeing a loan deal for Spurs attacking midfielder Clint Dempsey. Dempsey was sold to the Seattle Sounders last summer and is available on loan during the MLS off-season. It's believed that Dempsey himself would be interested in a move on loan to a Premier League side. Aston Villa are in need of an attacking midfielder and Lambert had made a bid last season for the former Fulham player who opt to join Tottenham instead.
"Clint's contract allows him to go on loan for the off-season.

"All parties are working on a deal and we won't be surprised if it happens." – Seattle general manager Adrian Hanauer
Dempsey is a great player who has made a massive impact in the Premier League. He's the sort of the player that would be very much welcome at Aston Villa because he can score goals and create a lot at the same time. I wish he had joined Villa last season but it wasn't meant to be. Perhaps Lambert can convince him this time to move to Villa Park for a couple of months. If Villa fail to sign an attacking midfielder, Dempsey would be a fantastic Plan B.
Once again Christian Benteke is linked with a January move to the usual top Premier League sides, Arsenal, Chelsea and Tottenham are all still interested in Benteke. Once again it's likely that Aston Villa have offers on the table for the Belgian striker who has just recently signed a new 4-year deal. The only difference is that his valuation is now £35m.
Honestly, I'm getting so sick and tired with the Benteke talk. I might just stop reporting it soon unless there is an increased valuation or something interesting. He's not moving in January and definitely not for £35m. I'd accept something closer to £40-45m.
Charles N'Zogbia will be out until the early 2014. It appears as though the French-mans ruptured achilles tendon is much more serious then first believed. N'Zogbia was supposed to start training in December. Fans still don't know how the player obtained the injury but it did occur whilst on holiday.
It's a shame that N'Zogbia is out, he's the type of player that Aston Villa are missing. A creative attacking-midfielder. Still if N'Zogbia does return from injury it will be interesting to see whether or not he is still part of Lambert's plans.