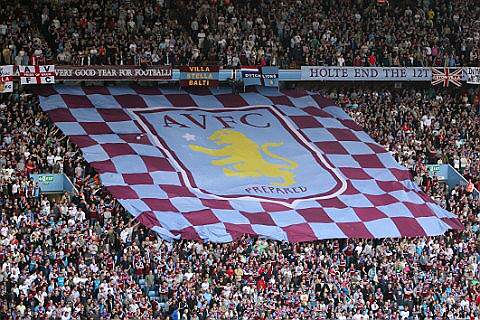 For the first time, Paul Lambert opted to go for a partnership of Benteke and Kozak. This is the first time the two giants played together and Lambert almost got his tactics right from the start. Playing a 4-3-1-2 formation, Lambert gave Tonev the opportunity to create opportunities for both Kozak and Benteke. It worked to an extent, Benteke had a chance or two in the first half but it simply wasn't enough. Once Lowton came on, it gave Lambert the opportunity to switch to a 4-4-2 with Bacuna pushing forward. This I believe is the start of a revelation for Lambert. For the first time we played with two wingers and two forwards. Finally, fans got the chance to see the real Kozak. With crosses coming in from the left and the right, the two strikers were finally given a chance to attack the ball in the air and cause a bit of chaos in the opposition box.
Fans have been crying for Lambert to play with two wingers and two strikers. We knew that two big strikers were only really going to be effective with good support from the wings. It's been long over-due but I hope after the victory over Cardiff Lambert will stick with the 4-4-2 for games to come, especially at home where fans want their team to dominate and push forward against their opponents.
We've always known that Benteke is good in the air and are now seeing that Kozak is also decent. If Lambert continues to play these two together they will cause problems for the opposition's defence. Not many defenders are as tall as either of the strikers or as strong. Villa can also now create a threat from set pieces. It also makes Benteke and Kozak our two best scoring forwards.
Granted they haven't gelled together, as of yet and that was pretty clear against Cardiff as both strikers tended to go for the same long ball. But they have potential and they will learn to play better together. Kozak offers something different to Weimann and Agbonlahor and on current form, it just wouldn't make sense to change the current partnership.