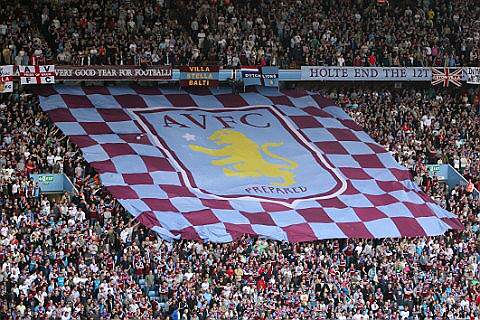 This is the first time since 2009 that Aston Villa start with the same manager that finished the previous season. Paul Lambert has never shied away from the fact that Villa are still in a transition period. The club is trying to ship out all the overpaid ego's and replace them with hungry, youth and players that want to play football. Last season, Villa were flirting with relegation all throughout the year, thankful the club survived with 5 points. This year however, it appears as though the clubs fortunes are likely to change and here are a few reasons why.
Improved Defence
Aston Villa conceded 69 goals last season, that's really unacceptable. However this season, Villa will most likely improve. Firstly, Guzan has signed a new deal, the keeper pulled off a number of saves and if it wasn't for Guzan, Villa would've conceded a lot more goals. Secondly, the young defence now has a season of Premier League football under their belt. This experience has definitely helped the development of Baker, Lowton and Vlaar. Communication will also improve between the centre-backs, Vlaar has been in England for a season now and this season he will have no excuses for poor communication between him and his defensive partner. In pre-season it appears as though Baker and Vlaar work best together. Lastly, Villa have signed highly-rated centre-back Jores Okore from Danish side Nordsjælland, he will add pace and strength to the defence.
Squad Depth
Paul Lambert has signed 6 new youth players and as a result, this has boosted squad depth and competition for players. This is a good thing, because it means that no ones starting position is guaranteed (unless you're Benteke). Steer has been brought as a second keeper, but he'll also be keeping pressure on Guzan. Bacuna is a very versatile player, he has played as a winger, attacking midfielder and as a right back in Pre-season. Helenius brings a new dimension to Villa's attack, it's looking likely that he'll be playing behind the forward. Luna, Tonev and Okore appear to be vying first team spots.
Experience
Despite the fact that Lambert's oldest signing, Tonev is 23 years old it may surprise some that the word 'experience' is on this list. I am talking about a different type of 'experience'. Aston Villa struggled last season, no question about that. But many young players featured last season and the relegation battle has helped development. Additionally, the likes of Lowton, Baker, Bennett, Westwood, Weimann and Benteke all have got a premier league season of experience under their belt.
Attacking Strength
Aston Villa have a great attack, Weimann, Benteke and Agbonlahor scored 35 goals amongst each other in the Premier League last season. In total, the trio scored 47 goals last season. Now with an improved midfield and more players to call upon, Aston Villa will most likely be scoring more goals this season.
Benteke
This player is so good and vital that he deserved his own category. Benteke scored 19 goals last season for Aston Villa and was involved in nearly half of the goals scored by Aston Villa, that's the best record in the league. He has now signed a new contract and looking at his pre-season form, it appears as though he will have another great campaign.