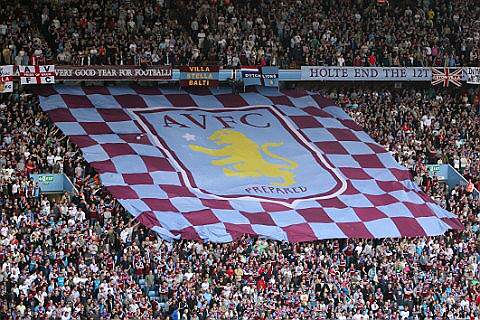 Aston Villa have already played 3 games of the Premier League season and won't play again in the Premier League until September 14th, that's a long time! So, I'm going to ask you guys the question, what are your expectations for this Premier League season?
I reckon Aston Villa are eyeing a mid-table finish, this could also see us fall into the top 10. I think Aston Villa have been playing well over the last few games, I think that playing 3 games in one week was the main reason why we lost to the likes of Liverpool and Chelsea. But despite our loss, we only lost by one odd goal and we always tried to score again, the team never gave up. I still believe Aston Villa are missing a smudge of creativity in the form of an attacking midfielder. Unless Lambert plans to switch to a 4-2-3-1 formation that would see either Helenius or Tonev playing behind Benteke.
What also increases my confidence of a higher finish is that some of the teams that massively strengthened aren't playing all that well. The likes of Newcastle, West Brom, Norwich, Stoke and Sunderland aren't playing nearly as well as I would've had expected. Obviously we have just begun the Premier League season so anything can happen, but the early signs are very positive for Aston Villa.