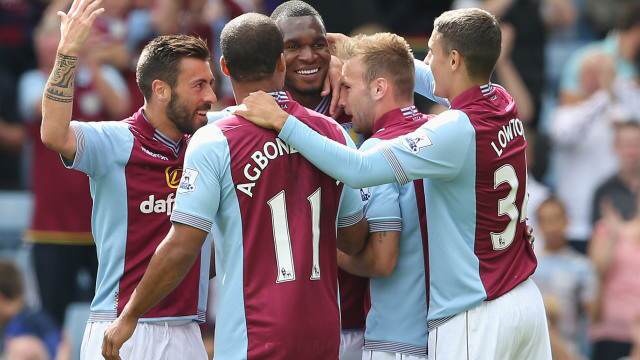 The threat of relegation has been a constant theme around Villa Park since Martin O'Neil had left to club in 2010. However, under the leadership of Tim Sherwood, it's believed that this maybe our last relegation battle, at least under Sherwood.
'I am allowed to sign whoever I want in the summer as long as I can justify it, but I believe even if we didn't make a signing we wouldn't be in this position again,' – Sherwood

I actually believe Sherwood, Aston Villa have become a completely transformed side from February and many experts are already tipping Villa to be come the surprise package of 2015-16 season and being more than capable of challenging for a position in the top half of the table. The tactics that Sherwood has employed is a contributing factor to this success. The midfielders know their job well, Delph and Cleverly are given the freedom to move around the pitch with either Sanchez or Westwood protecting the defence. It has worked. As too, our attacking play. All our forwards look decent, and movement is creating space for our midfielders. Why couldn't Lambert see that!
Another factor is the individual contribution, a handful of players have been transformed under Sherwood and many who were young up-and-coming talents under Lambert are now reaching the full potential. And improvement across the pitch is recognised. Clark, Bacuna and Richardson have improved under Sherwood, so much that Clark has been linked with a move to Manchester United. In midfield, Tom Cleverly is playing some of his best football and Delph is arguably the best midfielder in the League! In attack, Benteke has been a revelation, he can't stop scoring, and he's also contributing to the team, on average Benteke has made 2 key passes per game under Sherwood.
Challenging for the Europa League spots next season is a realistic target, what could challenge that claim will be interest from Europe's elite clubs. Between our two best players, Benteke and Delph I reckon Aston Villa could net more than £50 million. I'd rather keep Benteke and Delph for at least one more season though. I really want to see what Sherwood can do with Aston Villa in a full season in the Premier League. What can Sherwood do if he is able to keep our best players and add to the side. Surely Villa have the capability of having one of the strongest sides in the Premier League.