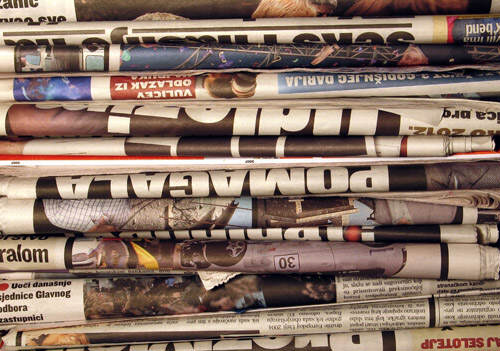 The Daily mail links Aston Villa with Sochaux winger Ryad Boudebouz. The 23-year old Algerian winger was watched by Villa scouts during Sochaux 1-1 draw with Evian over the weekend. The article doesn't give too much information why Villa would be interested in him nor any information regarding price. I think this link won't develop, from what I understand, Villa are only interested in signing a new attacking midfielder. Besides, the clubs current objective is to still more than half a dozen players, we've only sold one so far, Holman.
Caught offside, have posted this article a few days ago, but I'm only reporting it just now. Allegedly Crystal Palace have spoken to Darren Bent's representatives and have agreed personal terms with the forward. Crystal Palace are hoping to add to their strike force and have recently loaned in Arsenal forward Chamakh. With personal terms agreed, the only issue is matching Aston Villa's £6 million valuation for the outcast forward. The transfer fee has been the sticking point Newcastle, Fulham and now Crystal Palace.
Bent will be leaving, it's just a question of which club and when. I think Bent will be sold late on in August, and if any team is struggling to score goals, they will meet Aston Villa's valuation.
Many news organisations are posting an article regarding Benteke, no he isn't being linked anywhere. Paul Lambert has discussed how Benteke will be a target this season for many Premier League defences and warns teams that Benteke will not be bullied easily.  This comes after the Malaga game where he was often bullied and Lambert was displeased with the officials failing to award more freekicks.
'I did have words with the fourth official,' said Lambert, 'I thought some of the challenges out there were wrong.

'But I don't think Christian will be bullied. He can handle himself.

'He's not a malicious guy – not at all. But he will protect himself. That's exactly what he will do.

'He's a good guy and a top, top player. If you are out there, you have to protect yourself.

'And he has earned himself a reputation. He has to go and keep it. He's on form at the minute.'
Benteke will be much more targeted this season, no question about that. However I believe he'll be just as good, or in fact become a stronger player. I just worry that he might get injured which would be a huge problem since Aston Villa are just so much stronger with Benteke in the team. But with the opposition defence focusing more on Benteke, that would allow Weimann and Agbonlahor to create more chance and have more time on the ball, hopefully they'll be able to put it to use.