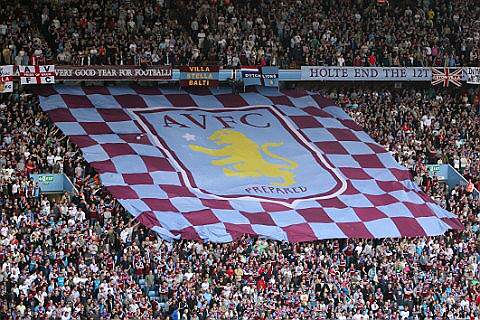 It's pre-season time and some fans argue that pre-season results matter, and some argue that they don't. I'm going to investigate this topic and look both sides of the argument and see if I can make a conclusion. I will quickly admit that I believe that pre-season results don't completely matter, however if there is a trend of a certain result I do in fact worry. For example, Aston Villa have tied all their 4 games so far. I worry about our defence, Lambert has been playing with a strengthened defence and I haven't been impressed. However, you could argue that injuries have played a bit and also playing infront of the defence was a in-experienced, young midfield. What ever it is, I think it's agreed that Lambert has to work on the defence. I'm not worried about our attack, I know it strong. We currently have many injuries and our only fit forward for the game against Luton appears to be Burke. Anyway back to the main topic.
Pre-season games don't matter!
The main point of pre-season games is to gain fitness, try new formations, gel new signings into the team and pair up different players together. And as a result, the result doesn't really matter. If a team wins, great, that means that certain pairs did work. Additionally, if a team losses all their pre-season games it's not certain that they will fail in the Premier League and vice-versa. I remember in 2008, Tottenham had won all of their pre-season games. However in the league they struggled under Jaunde Ramos. Spurs only managed 2 points from their opening 8 games.
Pre-seaon games matter!
If we can't beat lower opposition what makes us think we can beat Premier League teams? That's a way to look at it. But results can also help the manager understand when a team needs new signings and when it doesn't. For example if a team can only win 1-0 or draw's 0-0. It's clear that the manager should bring in a new forward or creative midfielder, same goes with defence if a team concedes a lot of goals. Pre-season games can also show how good youth player's can be. If they perform heroics in a game, they will more likely be promoted.
Obviously some of these arguments are bogus; but it does raise a point. Does Aston Villa's results matter so far? I would've liked to see at least one victory. I do understand that we have injuries but I think our team is strong enough, no matter who plays to pull off a win. But overall, I think our pre-season game against Malaga will be most important game because that game will give us the most information about a possible staring 11 and style of play. Right now fitness is key and also understanding how our new signings play and gel into our side.
Image Courtesy of Viagago