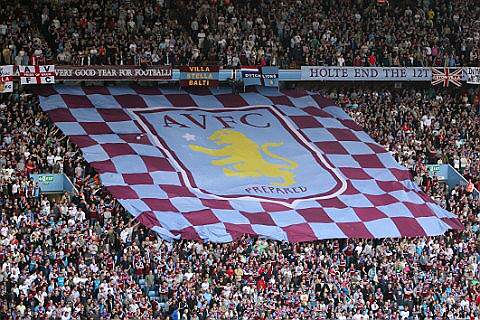 We all love some ITK rumours, and the latest rumours regarding Aston Villa are very interesting. It appears that Libor Kozak will be loaned out this season in order for him to gain some much needed match fitness. It appears as though Sherwood isn't convinced that Kozak is fit enough for this seasons Premier League and he will most likely be going out on a short-term loan deal. The loan clause will include a 24 hour recall clause if Aston Villa suffer injuries in the attacking front. The management at Aston Villa will most likely not be bring in another forward this season so Villa will start with Gestede, Agbonlahor and Ayew for the season.
Aaron Lennon will most likely not be joining Aston Villa because Tottenham refuse to allow Lennon to go out on loan since he has a year left on his contract and Villa refuse to offer the £5 million valuation that Tottenham have apparently set out for Lennon. Instead it appears as though Barcelona winger Adama Traore is close to joining Aston Villa, there isn't information if it's a loan deal or a permanent transfer. Sherwood wants to sign more English player (hence the move for Lennon) but the management and the new sporting director believe that there is better value overseas as English players often have inflated transfer fees. 
Whether any of this is true or not will remain to be seen. I'd be a little disappointed to see Kozak go out on loan, but at the same time it's understandable since he did miss a year of football. Hopefully he'll gain some match fitness and he'll be raring to go come January. The Lennon deal just doesn't make much sense for us, £5 million is a lot for a player whose contract is expiring and hadn't even been given a number by Tottenham. Levy is a nightmare to deal with and it's good that Villa won't be paying the inflated price for a player who I don't really rate. Traore would be a massive capture, with Stoke apparently focusing on Shaqiri instead, it seems as though Villa did get ahead of the queue for Traore. At the age of 19 Traore could blossom into a quality player, but with most of Barcelona's transfers, Traore would most likely have a buy-back clause.