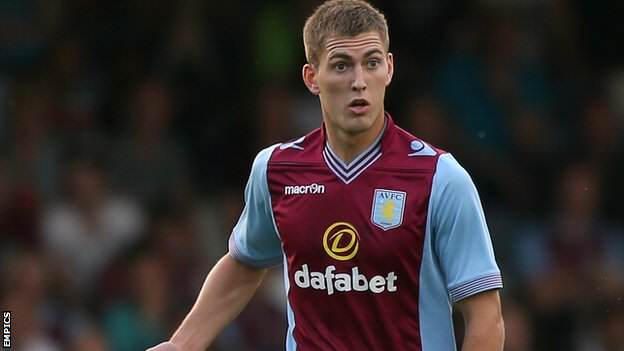 One player that will definitely be staying at Aston Villa is Gary Gardner! Gardner has been riddled with injuries over the past few years and it seemed as though he'd be released with Albrighton and Delfouneso. But, Aston Villa took a (slightly) unexpected turn and offered Gardner a new 2-year deal.
Gardner hasn't featured for Villa since the 2013 final day of the Premier League against Wigan as a substitute, since then he did go out on loan to Sheffield Wednesday and played roughly 3 games for the Championship club. But Gardern's career has been heavily hindered by injuries, as of late, Gardner has been really struggling with an ACL injury that he even admits might've been a little bit rushed.
Still, there is a lot of hype around Gardner and at the age of 21 he really needs to step up to the first team and prove his abilities in the top flight. He's already targeting the first team and I reckon he'll get there, especially with uncertainties around the entire club. Still, back in February or March Gardner was told that if he failed to break into the first team he wouldn't be offered a new contract, so it does surprise me a little that he's been offered a new contract. I of course want to see him have a fair go but I wonder who was the main man behind Gardner's new contract.