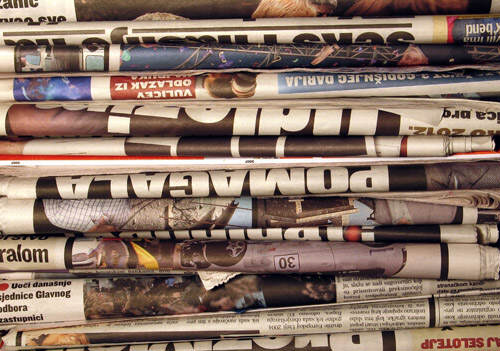 We start with the Metro, it appears as though Aston Villa are willing to sell Charles N'Zogbia. The French man has fallen down the pecking order and with the arrival of Tonev and Bacuna; it appears as though N'Zogbia will not have a further role at the club. Hull and Crystal Palace currently remain the most likely destinations. Hull's manager Steve Bruce is an admirer of N'Zogbia and signed him from Newcastle when manager of Wigan. Crystal Palace needs a new winger after selling Zaha to United, N'Zogbia fits the bill. The biggest issue for both of the clubs will be matching the asking price. However, I haven't found information about the figure of the price. Away from the Premier League, European teams such as Hamburg, Schalke, Besiktas, Rennes and Lyon may also be interested in N'Zogbia.
The Metro also said that Bent's move to either Fulham and Newcastle are fading. Fulham have appeared to lost interest and Newcastle appear to prefer Lyon striker Gomis and QPR's Remy.
I didn't know that Lambert didn't want N'Zogbia anymore, yes I'll admit he hasn't reached the same level of performance as in Wigan. And Villa payed a massive transfer fee for a player that hasn't necessarily performed. But, he didn't play all that bad last season. He won us the game against West Ham and got us a point against Fulham. I personally believe he deserves one more season at the club but that depends on the person.
The Birmingham mail have stated that Barry Bannan is set for a move to Blackburn Rovers. Bannan has been moved to the 'bomb squad' and is one of the many players that Lambert wants to sell. Bannan was holding out for a Premier League move, however that hasn't happened. Bannan will have to kick-start his career at Blackburn in the Championship. Bannan has one more year on his contract.
Bannan was highly rated when he burst into the Aston Villa scene in 2008, however in the last two seasons he hasn't been playing all that well. He's certainly not rated by Lambert and as a result the manager has decided to give more game time to better and more exciting youth players. Still I am very happy to hear some news about a potential Bannan exit.
Lastly, Paul Faulkner has expressed his delight with Aston Villa's current transfer business to the Birmingham Mail. Aston Villa have signed 6 new players and extended the contracts of more than 6 first team players. However he stresses that there is still a lot more work to do, on and off the pitch. Faulkner is now switching his attention to player sales. The club is still keen to sell up to 7 players, this includes Darren Bent, Stephen Ireland, Alan Hutton, Shay Given, Barry Bannan, Nathan Delfouneso and Enda Stevens. Faulkner hasn't ruled out the possibility of signing more players once Villa ship out the majority/all of the players.
"there's a lot more work still to do

"It's still only July and I think we're very happy with the players we've brought in and the players whose contracts we have extended.

"It allows us to then really go into the season feeling we've got our squad nicely balanced and shaped."  – Faulkner