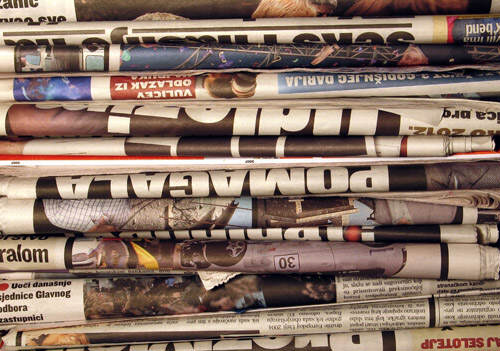 Aston Villa and Sunderland have been eyeing up young Celtic defender Lewis Kidd. Kidd, naturally a midfielder, Kidd has been utilised in right-back and has impressed scouts from Sunderland and Villa during Celtic's Youth Champions League campaign. Kidd is yet to make a first team appearance with Celtic but it's believed the club are interested in offering the youth player a new contract amid interest from Aston Villa and Sunderland. It's believed that Ajax have already held contact with Kidd about a possible move to the Netherlands.
I'm never against Villa signing up youth players, we could use a right-back in the future so if there is a possibility of snapping him up, let's go for it. It really doesn't hurt to have a host of good youth players fighting for a spot in the first team in a couple of years time.
Paul Lambert is in no rush to sign a new contract extension at Villa Park. Lambert is currently a year-in in his three-year contract. Lambert has acknowledged that Aston Villa are a long-term project and he has only just started his plans with Aston Villa. The manager claims to be very happy right now at Villa Park and is enjoying his time managing the club more than ever.
"Talks to extend my stay?" asked Lambert. "No because I've got this year and one more. It's a long time still to go.

"Randy and Paul have always been really honest with us. I get on really well with them. We'll just see what happens later on. There's never any great rush. I think there's more important things than my own situation.

"I don't really like to talk about myself or anything like that. The most important thing is this club and this team. My situation will take care of itself whenever that's going to be.

"I've never thought about it. I've got three years here. I don't think I'm that important to really worry about. What will happen, will happen. – Paul Lambert
I'm happy with the work Lambert is putting into Villa, a new contract is too soon and I'd like the Villa board to analysis his work at the end of this year. If he has done well, offer him a new contract. Let's not rush things, if we give him a too long contract, we may have an Alan Pardew situation. Where sacking our manager could cost us millions.
Paul Lambert says that Marc Albrighton's loan to Wigan was his chance to regain his fitness following a host a injuries which has hampered the young winger's progress. In over a year, Albrighton has recovered from a broken foot, thigh injury and most recent a minor throat injury. If it hadn't been for the loan, Albrighton would've had to make do with the occasional appearance of the bench A run of games will help Albrighton regain his sharpness and hopefully make an impact in the first team.
"I think he had to go out and play," said Lambert.

"To be fair he's not really kicked a ball in earnest for a year or so due to his injuries.

"I just thought it was the right thing for him and for us to try and benefit from him getting out there and playing some games.

"Hopefully that spell at Wigan will help him. It gives him game time quicker than he will get here and I think that was important." – Paul Lambert