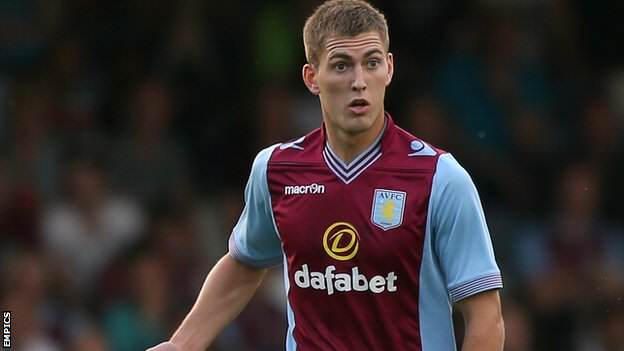 I haven't written an article in a while and I've also missed out on some recent Villa news. A bit has happened over the past few weeks, apart from the last two Villa games I was most interested to learn that Jordan Bowery and Gary Gardner have both went out on loan this month. Gary Gardner has a lot to prove, in-fact he has a lot more in stake than Bowery! Gardner's contract is expiring at the end of the season and he is yet to play under Paul Lambert this season. Gardner is young at the age of 21, but his appearances have been limited due to injuries. Bowery, meanwhile is a Lambert signing that has failed to impress. He'll be hoping to gain some goalscoring form and perhaps capture the attention of his boss.
The Gardner situation is quite similar to Marc Albrighton. Albrighton's contract is expiring at the end of the season and it appeared as though he would be off in the summer. Albrighton wasn't getting many games under Lambert, was often overlooked but the most common issue was injury. In a turn of events, Albrighton's recent performance have convinced Lambert to hold talks with Albrighton in regards to a new contract. Albrighton has been playing well, in-fact he has often been Villa's best player. But despite his great performances he is yet to register a goal or an assist this season. I'm sure he'll be disappointed with that, but with his recent performances, registering a goal or assist is just around the corner. Nonetheless, Albrighton is a play I'd like to see at Villa next season and perhaps for another two or three years. Besides, when younger Albrighton was dubbed as the future David Beckham and linked with a move to Man. Utd.
What Gardner has to do is replicate Albrightons return to the first team. A loan move to the Championship is a step in the right direction. In my honest opinion, I didn't think Albrighton performed that well for Wigan, in-fact I was convinced that he hadn't done enough to impress Lambert. However, I was completely wrong; the objective behind Albrighton's loan move was regaining match fitness. Anything else would simply be a mare bonus.
Gardner has joined Sheffield Wednesday on an emergency loan. He has so far made one appearance for the Owls. He played 60 minutes in Sheffield's 1-0 defeat to Derby. It's a good start, especially for a player that has been hampered with injuries. This loan move will help Gardner's fitness and surely he'll then get some game time under Lambert. But regardless, I still expect Gardner to be offered a new contract simply because of his age. He is 21 years of age, one of the youngest in our squads and is highly rated. This new contract won't be a long-term contract, but either a one-year extension or a two-year extension will be offered. He hasn't been given a chance with the first team and that is the main reason why I think he'll receive a new contract extension.
Jordan Bowery is an interesting case. Bowery joined Aston Villa in 2012 and has only made a handful of apperances. He did play more last season but I felt as though he has been playing better this season. Bowery has made the step up to the Premier League from League 1 and it's a tough step to make. So far he hasn't made that step and a move to Doncaster will do a world of good to both himself and Aston Villa. Sadly I don't expect to see Bowery in a Villa shirt next season. It was a good experiment, Bowery was a cheap purchase. His loan move to the Championship will give him the opportunity to showcase his talent. Bowery deserves to step up from League 1, but perhaps not to the Premier League. I reckon the Championship will be the best level for his career at this current stage.