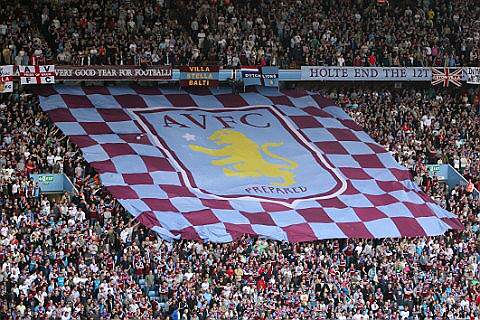 Aston Villa's 1-0 victory against Chelsea has propelled Aston Villa to the top of 'against the top 4 table'. This top 4 table compares the other 16 teams form and results against the current top 4, this includes Chelsea, Liverpool, Man. City and Arsenal. Aston Villa have been mightily impressive against the top 4 sides this season, managing 3 wins and a draw. Better than any other team.
Here is the table that displays that following information. Aston Villa on top with Stoke City behind us with 7 points. Even more impressive is the fact that we have a positive goal difference against the top 4 sides. No other team has accomplished that. What this table also displays is Villa's inconsistency, if Villa could also get better results against teams around us, we'd certainly be higher up the table. But you could argue that our style of play is more effective against the top teams since they're more likely to have the majority of possession and take the game to us.
Nonetheless, this is a very interesting and very impressive table. A record that Aston Villa and Paul Lambert can be very proud of, Aston Villa still need to play against Man. City but it appears very unlikely that another team will take Villa's top spot in this table. Out of our four results I personally find the 3-2 victory against Man. City the most impressive, especially since we were behind for the majority of the game.