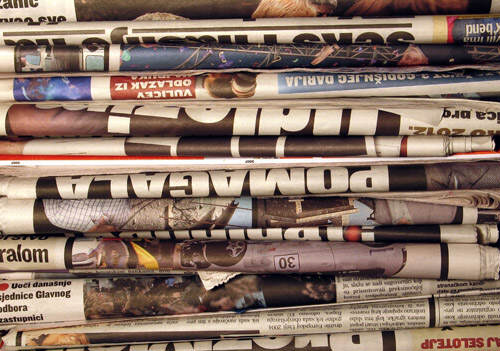 The media has linked a fair amount of players to Aston Villa in the last few days. Instead of making separate articles for each I will compile all the links and recent news all in this article.
Firstly, young Australian midfielder Massimo Luongo is being scouted by a host of Premier League clubs. Luongo currently plays for Swindon Town but did raise his stock after winning player of the Asian Cup Tournament after spearing Australia to victory. It's very likely that Luongo will be playing for a better club next season with many Swindon fans criticising his commitment to the club.
"Obviously if I keep doing what I'm doing here, I probably know for myself I won't be here next year".

"I don't think many people would like to hear that, but it's probably fair to say that it's time for me to move on." – Luongo

"Mass is desperate to leave the club having got promotion because there's nothing guaranteed for Mass. Everyone thinks there's a move guaranteed – there isn't. He knows that he's got to be playing really, really well if he's going to get a move to the Premiership," Mark Cooper
Sherwood did train and work with Luongo when the pair both played/worked for Tottenham. But Aston Villa will have to challenge the likes of Crystal Palace, QPR and West Ham. With a rumoured fee of $7.7 million AUD (£4 million roughly). Luongo is a talented player, being from Australia I have watched Luongo in a handful of appearances for Australia. He is a central midfielder, but plays in a more advanced role. He can score, his vision and passing is superb and has great technical ability. However I don't see this transfer occurring unless Aston Villa sell off a central midfielder. He is too good to sit on the bench and might not be what Sherwood is looking for.
Patrick Bamford is being linked to Aston Villa, the on-loan striker from Chelsea has had a very impressive spell at Middlesbrough scoring 16 goals already. Sherwood had apparently sent scouts to watch Bamford play in Middlesbrough 2-0 win over Rotherham. However, with Chelsea probably selling one of their forwards, either Remy or Drogba, it could result in Bamford given a chance at Chelsea. Additionally, should Middlesbrough get promoted to the Premier League, they'd most likely ask for an extension of the loan deal. Bamford would only join Villa on loan since he is highly rated by Chelsea. Again, this link is also unlikely, because I reckon Sherwood would rather develop an Aston Villa striker (Robinson) rather than a young Chelsea player. Additionally, Middlesbrough would have priority over other Premier League teams seeking young Bamford. Bamford is a terrific player, but I'd rather have Luongo.
Internationally, Aston Villa has been linked with attacking midfielder Diego. Remember him? The former Werder Bremen and Atletico Madrid midfielder is linked with Aston Villa! Apparently the 30 year old has not settled well at Fenerbahçe with his father adamant that Diego will seek a move away from Fenerbahçe at the end of the season having made only 17 appearances this season. With Diego keen to leave Fenerbahçe, it looks as though the Turkish club would seek a small transfer fee. Everton are also interested in Diego. I'm a little unsure about this one, on one hand Diego is a well known player and could make an impact. But is he past it? Diego is the type of player that Villa lack, such a transfer would certainly excite the Villa fans. Diego leaving Fenerbahçe is likely and he may fancy a new challenge in the Premier League.
Lastly, Aston Villa youth player Kevin Toner is linked with a move to Norwich, Newcastle, Leicester and Stoke. Toner is currently the captain of the u-21 side and is one of the selected players that has been asked to train with the first team. A new policy brought in by Tim Sherwood to integrate youth into the first team. It's believed that Toner has been offered a new contract, with his current one expiring at the end of the season. Toner is a wanted man, by both Aston Villa and a few Premier League rivals. But with Sherwood at the club, it's a solid bet that Toner would prefer to stay at Aston Villa.